Make
in SPU's Future

Charitable IRA Rollovers Open Doors to Creative Giving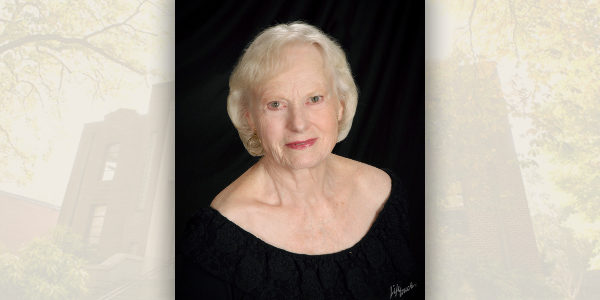 Leah Ramer uses tax-free distributions from her IRA to support a nursing endowment fund in her name.
Many older retirees are faced with a dilemma. How, on a modest retirement income, can they make a difference for the charitable causes they support? One way that resonates with many Seattle Pacific donors is to use their individual retirement accounts, or IRAs, as a unique source of funds for giving to the university.
If you are age 70 ½ or older, you can arrange for an IRA charitable rollover that permits your IRA distributions to be made directly to SPU without being treated as taxable income to you.
Leah Ramer of Terre Haute, Indiana, says that the IRA charitable rollover plan is ideal for her situation. She earned a nursing degree in 1956 from Seattle Pacific in a joint program with the University of Washington and built on it with a master's degree in nursing and a doctoral degree. The satisfaction and success of a career in professional nursing created in her a desire to give back by supporting the nursing program and nursing students of Seattle Pacific.
In 2005, Leah established the Leah Byles Ramer Nursing Endowment at SPU, one that provides scholarships and grants to benefit nursing faculty and undergraduate nursing students. Thanks to the IRA charitable rollover plan approved by Congress, she used funds from her IRA to create this endowment and has regularly added to it ever since. She has also included SPU in her estate plan to provide a future gift to her endowment.
"I was thrilled to tap into my IRA in order to create the endowment and to have my contributions count toward my required minimum distribution," Leah says. "What once was difficult to do on a modest retirement income is now possible and I couldn't be happier."
If you're ready to explore how a Charitable IRA Rollover can enable you to fund an endowment at SPU and help support future generations of students, contact Marlon Sandlin, SPU's director of endowments and gift planning, at 206-281-2257, or email him at msandlin@spu.edu.