Make
in SPU's Future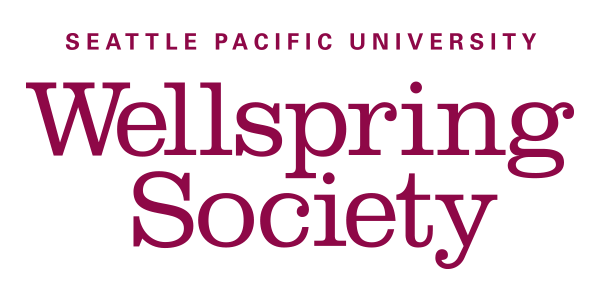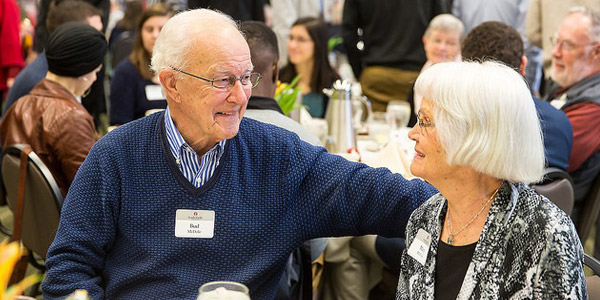 Membership Form
The Wellspring Society at Seattle Pacific University honors a special group of individuals who are partners with us in planning for the future. By designating Seattle Pacific a recipient of deferred gifts through their financial or estate plans, these thoughtful friends provide a dependable stream of support for our mission - and a legacy of love in keeping with the rich meaning of "well•spring (noun), a source of continual or abundant supply" We pledge to use each of these future gifts to help us graduate students of competence and character who will engage the culture and change the world through the transforming gospel of Jesus Christ. If you have planned a bequest or other future gift to benefit SPU, please let us know so we can include you in upcoming Wellspring Society events and extend to you our thanks. Please contact The Office of Endowments and Gift Planning at 206-281-2702, via email at [email protected] or join today by filling out our membership form.
Wellspring Society Benefits:
An invitation to the annual Wellspring Society Luncheon
Invitations to other special SPU events such as concerts, plays, seminars, and lectures
A copy of our charitable gift planning newsletter, Significance
The satisfaction of knowing that your gift provides a legacy of love and support for succeeding generations of SPU students
The Wellspring Society Luncheon
The 2020 Wellspring Luncheon has been indefinitely postponed due to COVID-19.
For more information about The Wellspring Society, read our brochure (PDF) .
The information on this website is not intended as legal or tax advice. For such advice, please consult an attorney or tax advisor. Figures cited in examples are for hypothetical purposes only and are subject to change. References to estate and income taxes include federal taxes only. State income/estate taxes or state law may impact your results.